Residents have told of their "shock" and "terror" as it was revealed a body burnt in an Ealing park was set alight metres from a home where children were sleeping.
Police are investigating a suspicious death following the discovery of what is believed to be a male body in Belvue Park, Northolt, west London.
Officers were called to the scene at 4.40am on Monday, June 13, after firefighters were alerted to a blaze in the area - and have not yet been able to identify the person involved.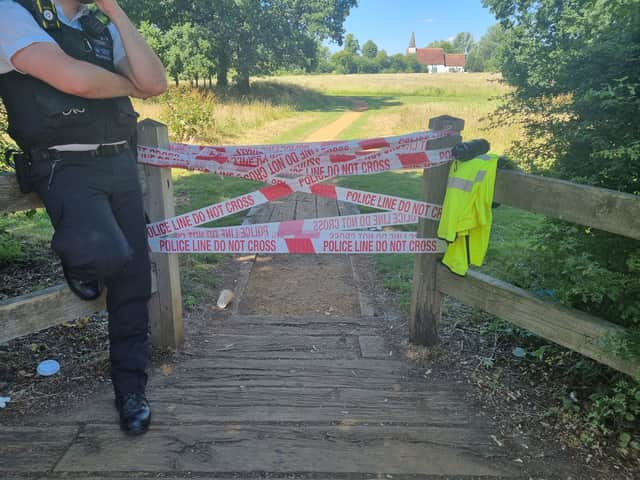 Crime scene tape is in place to cordon off the entire park, while squad cars and vans, as well as London Fire Brigade vehicles and fire service dogs, are at the scene.
Now neighbours whose homes back onto Belvue Park, in Northolt, west London, have told LondonWorld the shocking crime in the "quiet and peaceful" area left them horrified.
Uniformed officers were seen patrolling the wooded area close to the residents' homes, and investigative teams are at the scene making enquiries and knocking on neighbours' doors.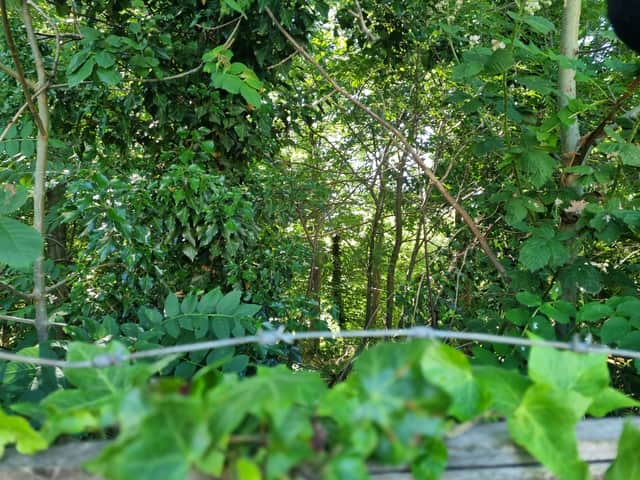 CCTV footage seen by LondonWorld shows what appears to be a fire set in a wooded area of the park close to a street of houses where families with young children live.
Video captured on one family's camera shows what looks like a blaze of light in the trees - just yards behind the back fence of their property.
The mother-of-four, who did not want to be identified, said the incident was a "shock".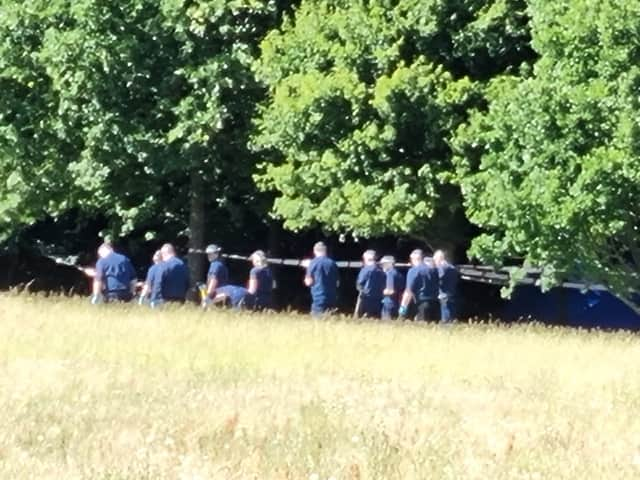 She said: "It's very worrying. All the windows were open due to the hot weather.
"It's a very huge thing to happen. This is all families and kids around here so it's a shock.
"When something like that happens that close behind your house. You think if you saw it… if we had gone outside, what would have happened to the children if they saw that?
"They're coming up to my house where my children are sleeping."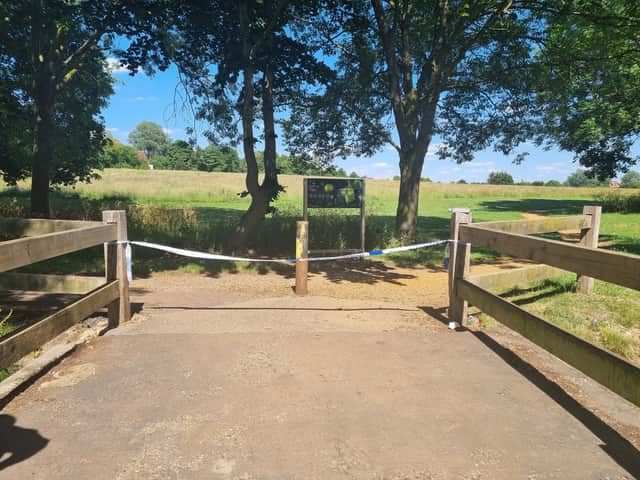 And her husband, who also did not wish to be named, said he had been asking the council to remove several benches from the wooded area behind the family's property.
He said: "I've been fighting with the council. They have been neglecting this situation for a long time.
"We have these benches behind our garden wall and people sit there and start drinking and taking drugs.
"In 2015, my sons were playing in the garden and a drunk man ran up to the wall and put his face over and shouted at them.
"They were so scared - I came out and chased him away. Police told us to get CCTV and put up 'beware of the dog' signs."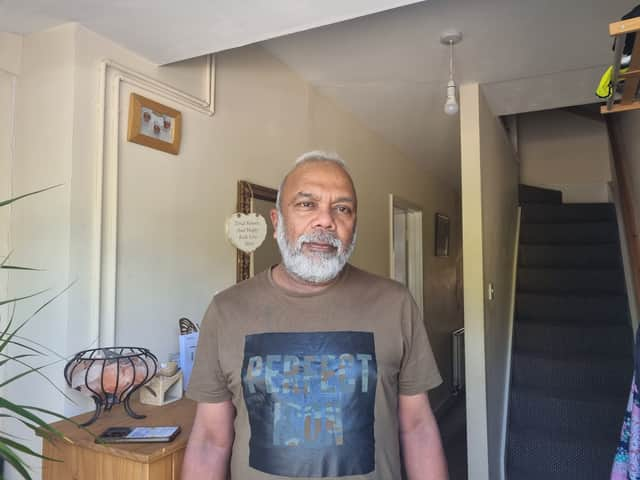 He added: "It's very worrying.
"We live with it there all the time. It gets very dark - we want them to put lights up.
"In the summer, when we have nice weather people are sitting there for a long time."
Neighbour Lukman Jeekouzeima, 55, who is self-employed, said the area was "normal".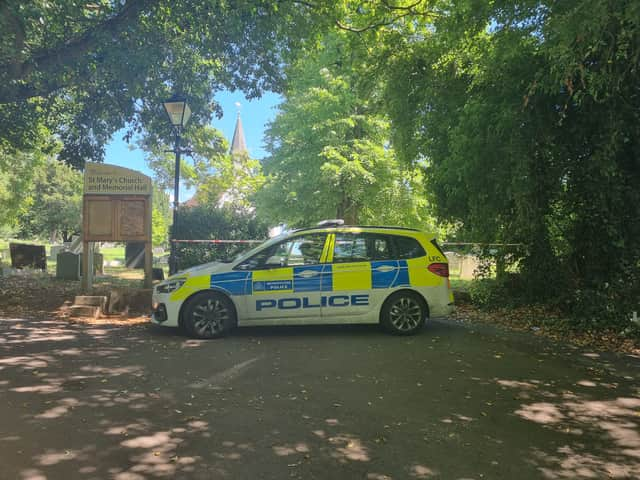 He told LondonWorld: "I didn't see anything but at 3-4am I heard sirens at that time.
"I was asleep and I was woken up. "It's a nice area but lots of crime goes on in this area.
"It's the first time I've heard of anything like this."
While Patrick, who works nearby and didn't want to share his last name, said he chose not to walk through the neighbourhood after dark.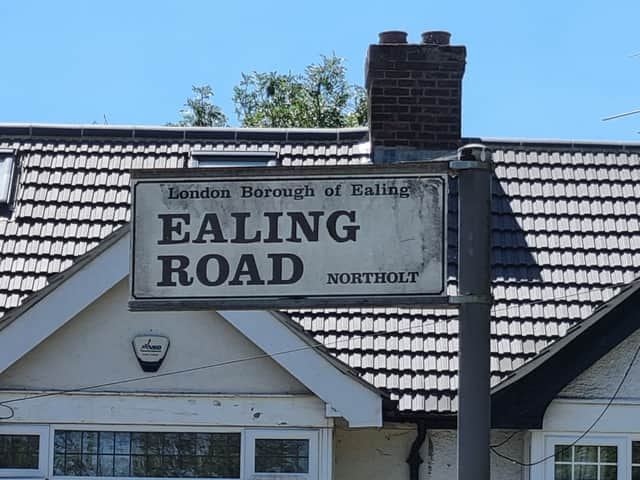 "It can be a very dangerous area," he said.
"The route would be much quicker, but around here it's scary at night."
Retired upholsterer Ron Hillman, 86, said the area was "quiet and peaceful" despite "elements of drugs crime".
He added: "We had police come round and ask if we saw or heard anything but we didn't."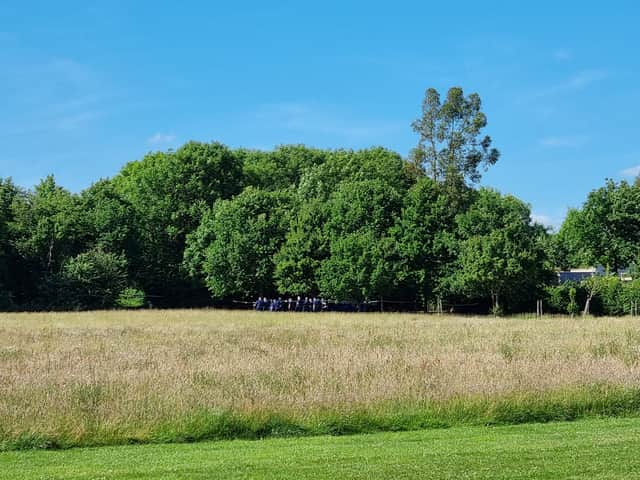 One resident who asked not to give her name said she had been told by one police officer that the force was surprised the body was not found in an even more secluded area.
She said: "I spoke to a policeman and at the back of the park there's woods.
"The only thing the policeman said was he was surprised it didn't happen in a more secluded area. It was quite exposed.
"They did say the most unusual thing was that the body was outside of the woods, so not exactly what you would do if you wanted to hide it."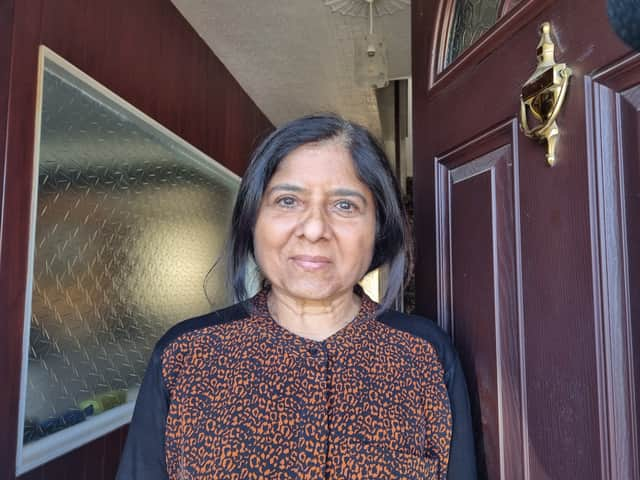 And Bhagvati Mistry, 67, a retired gas industry worker, said the incident was "terrible".
She told LondonWorld: "It is worrying. The area is usually pleasant. We all talk to each other.
"It's just terrible… horrible. But what can you do? This has happened now - what's going to happen next?"
DCI Claire Hine said: "This is a complex and fast-moving investigation and we are working to piece together the events that resulted in this person losing their life.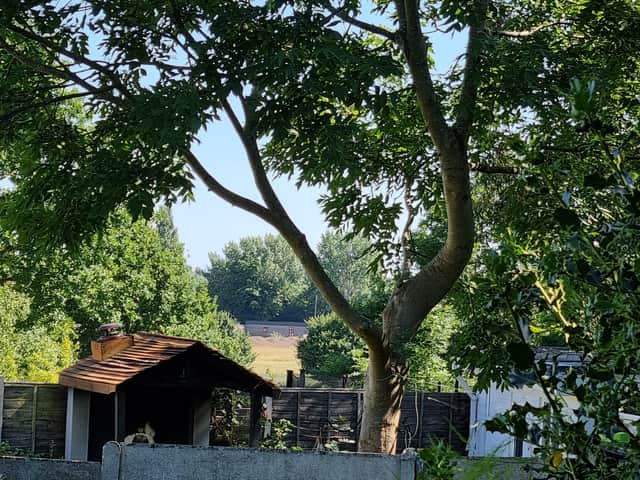 "Our top priority at this stage is identifying the person involved so their family can be informed.
"We are also carrying out house-to-house enquiries and are reviewing CCTV to build a timeline of who was in the area at the time of the fire."
"Officers will be in the park for some time and I would like to thank the community for their understanding as we carry out our thorough investigation.
"I would also encourage anyone with information about what happened to come forward."
A post-mortem examination will take place in the coming days.
Ealing chief superintendent Sean Wilson said: "I am shocked and saddened by this dreadful news and I recognise it will cause considerable concern in the community.
"There is no information at this time to suggest there is any wider risk as a result of this incident."
Anyone with information that could help the investigation is asked to call 101 quoting CAD 952/13Jun.
To remain anonymous contact the independent charity Crimestoppers on 0800 555 111.