A gang set out "with the sole intention to cause someone serious harm" and the night ended in murder.
A "ride-out" to a rival gang's territory in October 2020 led to the death of 17-year-old Bubacar Jabbie Dukureh.
Four men were jailed last June, but now a man who fled the country after the killing has been jailed.
George Makai, 18, of Greenleaf Road, Waltham Forest, stood trial following his return to the UK and was found guilty in January. He has been sentenced to 15 years imprisonment for murder.
Met Police investigation
On October 23, 2020, Bubacar was found stabbed in the front garden of his house in Walthamstow.
Despite the work of the emergency services, he was pronounced dead at the scene.
The cause of death was given as a single stab wound to the chest.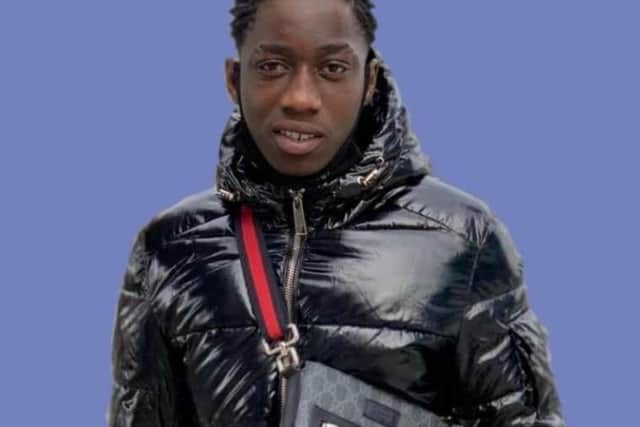 Detectives from the Met's Specialist Crime Command launched an investigation and seized a significant amount of CCTV from surrounding areas.
They identified a group of five males leaving nearby Priory Court estate at about 8.45pm heading to the murder scene. They returned at about 9.10pm. Footage showed them hiding down the side of a nearby house from which they were then picked up by a taxi.
Further CCTV and phone enquiries led to them identifying the suspects.
Four of them were arrested in March 2021. Clothing found at a number of their homes matched that seen on CCTV on the day of the murder.
Five men jailed
In June 2020, four men were sentenced at the Old Bailey:
Alfie Ferguson, 20, of Fairview Close, was sentenced to 22 years imprisonment
Kaiyan Decordova, 20, of Ascham End, was sentenced to 20 years imprisonment
Samuel Bartley, 19, of Sutherland Road, was sentenced to 19 years imprisonment
Jamal Benitez, 19, of Papermill Place, was sentenced to 17 years imprisonment
Now, Makai has also been jailed.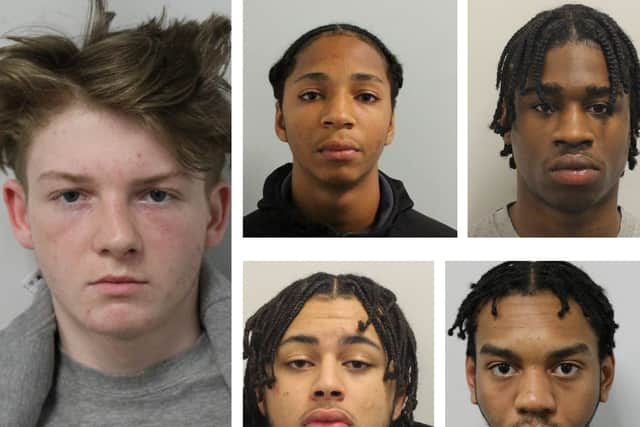 The Met Police
Detective Chief Inspector Dave Whellams, who led the investigation, said: "These defendants – one of whom was just 15 at the time of the murder – set out that night with the sole intention to cause someone serious harm.
"They do not appear to have had a specific target in mind, but saw Bubacar and chose him as their victim.
"Their senseless actions took away the life of a young man and his loss has understandably left his family and friends devastated.
"Knife crime causes incomprehensible harm to too many in our communities and we are doing all we can to identify those involved in this type of behaviour and take weapons off our streets."