The family of Charles Dickens met the descendants of the real-life Jacob Marley today - 180 years to the day he immortalized him in A Christmas Carol.
Mark Dickens and Lucinda Hawksley from the Dickens family met Christopher Marley, a relative of the late Dr Miles Marley.
Dr Miles's name was used by Dickens in 1843 as Jacob Marley, the business partner of miser Ebenezer Scrooge.
Dr Marley, of Cork Street, was an Irishman who held a St. Patrick's Day party at his practice where Dickens was a guest.
During dinner the subject of strange surnames came up and Dr Marley said he thought his name was a ''most uncommon one''.
Dickens apparently said: ''your name shall be a household word before the year is out."
Marley was soon to become a name indicative with the festive period as part of A Christmas Carol.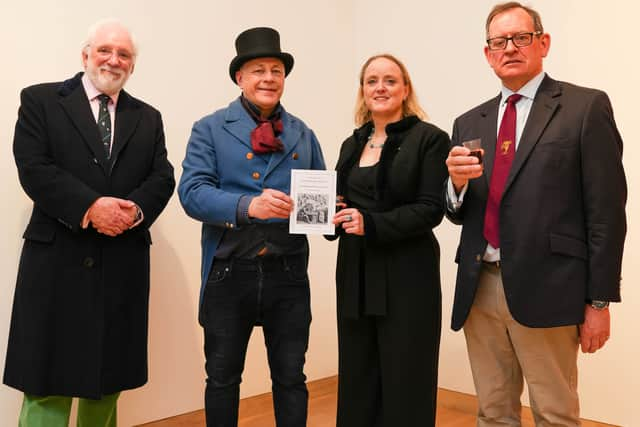 Now decedents of the two families have met including Mark - Charles's great, great, grandson - and Lucinda, Dickens' great, great, great, granddaughter.
They met at the same address their two ancestors did, 11 Cork Street in London, the real Dr Marley's former practice.
Mark said: ''My great great grandfather was constantly on the lookout for interesting names to use for the important characters in his novels.
''He took a long time to settle on the right ones and because of this so many of them are household names today.
''Jacob Marley, the partner of Ebenezer Scrooge and the first ghost to visit him in A Christmas Carol is of course one.
''Reconnecting with the descendants of Dr Miles Marley who was acquainted with Charles Dickens is a wonderful moment.''
Lucinda added: "My great great great grandfather was a wonderful magpie of a writer, always collecting names and personality traits to use in his novels.
''That he was such a keen observer of human nature and the world, helped him to write relatable characters who remain relevant even today.
''Opportunities such as meeting the descendants of the original 'Marley' (in name, not in personality!) are a really lovely benefit of having a famous ancestor."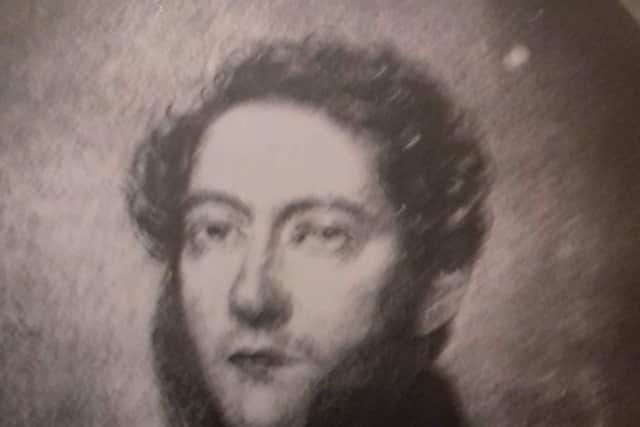 The organiser, historian Barry West, said: ''This is an historically important moment.
''Dickens and Marley are reputed to have had their initial and important conversation 180 years ago - in this very same place.
''The name Marley was immortalised through books, plays, theatre performances and education.
''The families met to remember the wonderful gift Charles Dickens gave us and the world in what was to become the timeless story.
''A Christmas Carol is still as relevant today as one cannot be unaware of the food banks that are now an all too common feature, homelessness, fuel poverty and a serious decline in living standards for many.
''Who would have thought 180 years on there is still so much to do to address the social inequalities that Dickens himself was so very aware of.
''Today is a very important historical moment and it is important the moment was marked by the families of Dickens and Marley.
''Perhaps one day we will see a blue plaque to commemorate the location the conversation and the wonderful novella A Christmas Carol.''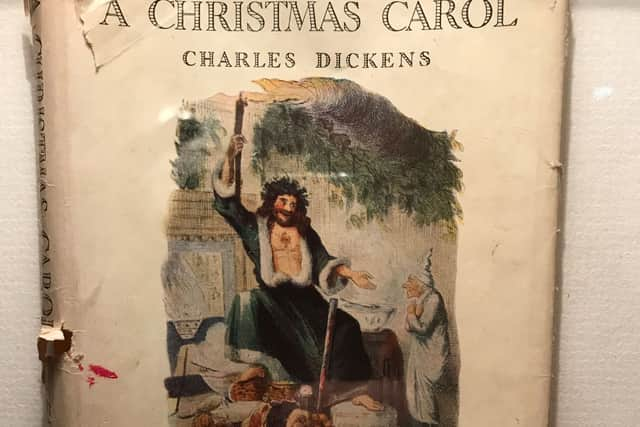 Paul Graham, honorary secretary of the Dickens Fellowship said: ''On March 25, 1938 a letter from Miss MM Lloyd appeared in The Daily Telegraph relating how her grandfather, Dr Miles Marley, had met Dickens at a St Patrick's Day dinner he held in his home - 11 Cork Street, Piccadilly - on March 17, 1843.
''Miss Lloyd's story was picked up and retold in the pages of The Dickensian, the journal of the Dickens Fellowship – with the hope that further light would be shed on the claim in following years.
''No surviving letters from Dickens for either March 17 or 18, 1843, which would confirm either his anticipation of, or reaction to, the party, have been traced and published in the Pilgrim edition of the collected letters of the author.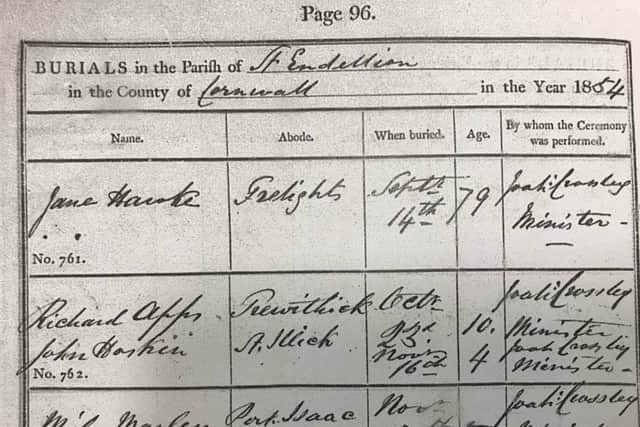 ''It was unusual - but not unknown - for Dickens, who delighted in inventing names for his characters, to use the names of real people he had met in his fiction.
''Fagin in Oliver Twist was named after Bob Fagin, a fellow worker with the young Dickens in the infamous blacking workhouse where he laboured whilst a child.
''The odious Bentley Drummle in Great Expectations was named after one of Dickens's early publishers, Richard Bentley, with whom Dickens had quarreled.
''Major characters in the Carol, except for Marley, have names that Dickens invented for his purpose.
''Scrooge, Cratchit, and Fezziwig are names that would not be encountered in the streets of London.
''Marley stands alone as being unusual in belonging to a real person.''