With snow currently falling in London, flights departing from and arriving to Gatwick Airport have been cancelled. This comes as the capital has a yellow weather warning for snow and ice.
Despite the weather, Gatwick airport tweeted: "Good morning, things are running fairly smoothly so far. however this can change, for your specific flight please check with your airline or our departures/arrivals board on our website."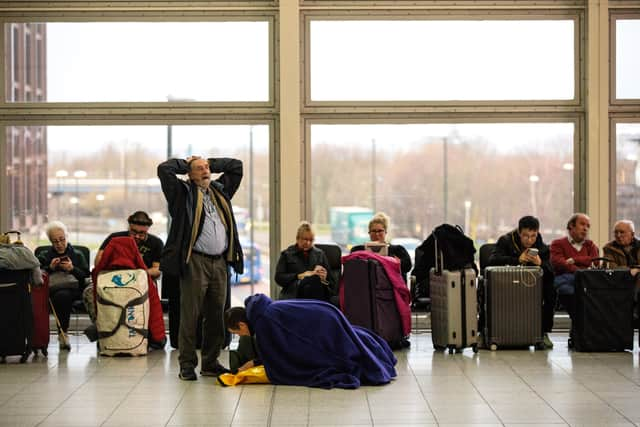 Is Gatwick Airport busy?
Generally, Gatwick is a busy airport. It is the second largest London airport and is also the second busiest airport in terms of passenger traffic, second in both of those categories to Heathrow.
Pre-Coronavirus, in 2019, the airport saw almost 47 million passengers pass through that year, compared to just six million passengers last year, in 2021.
Are there any cancelled flights to and from Gatwick Airport today? (Wednesday, March 8)
Arrivals
10:20 - Helsinki - D82766
19:40 - Paris CdG - EZY8326
Departures
There are currently no cancelled flights that are departing from Gatwick Airport today. Some flights are delayed and some say to check with the airline regarding the status of the flight. To view delayed flights and more, visit the Gatwick online departure board.
Will more flights be cut in the coming weeks?
It's unlikely more flights will be cancelled as we move further into March, with the cold weather set to end soon. The weather warning is in place today and tomorrow (March 9). Customers should check with airlines ahead of flying.