Primark is launching free clothing-repair workshops in some of its London stores in a bid to help ensure clothes can be worn and loved for longer. Primark aims to reduce the environmental impact of clothing by giving them a longer life by educating customers on how to wear their clothes for longer.
Following a successful pilot scheme, Primark is expanding its free repair workshop programme to more stores across the UK - led by designer and fashion lecturer Lorraine Mitchell and fashion stylist Janina Gruber. The hands-on sessions cover core basic repair skills – from sewing buttons, zips and mending tears, as well as lessons in customisation – which are increasingly important in a cost-of-living crisis.
Lynne Walker, director of Primark Cares, said: "We believe passionately that more sustainable fashion should be affordable for all and whatever your budget you should be able to trust that the clothes you are buying meet a certain standard and can go the distance. This has never been more important for our customers.
"That's why we want to see the introduction of a durability standard across the fashion industry, and we want to understand more about the behaviours and attitudes which impact how we all wear and care for our clothes. We know that many clothes that are discarded may still have plenty of wear left in them and that's why we want to help people learn new repair skills to be able to sew, fix a button or even customise a piece of clothing and give it a new lease of life."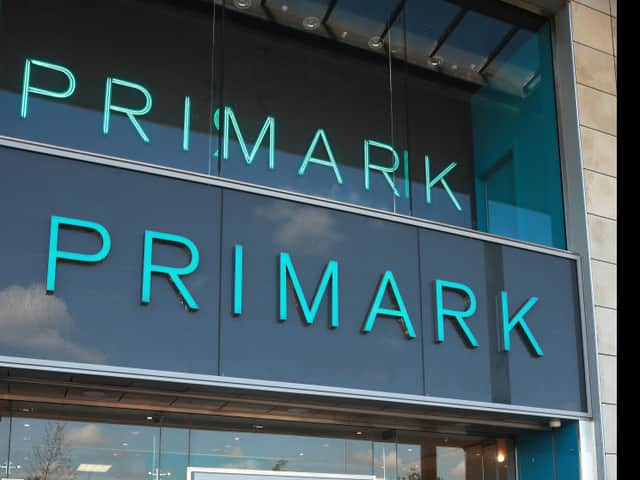 As well as running in-store classes, Primark is launching an online hub featuring easy-to-follow repair videos for customers to access from home. The tutorials will be available across all its social channels. Primark's London stores will host a programme of classing during London Repair Week from March 20.
London Repair Week - how to book Primark's repair workshops
Primark is running a number of workshops in its London stores from March 20. Here's a full list of classes taking place.
Primark Tooting - March 20 - Hand-Sewing Techniques - 10am - 11am
Primark Tooting - March 21 - Buttons workshop - 11.30am - 12.30pm
Primark Tooting - March 21 - Zips Workshop - 1pm - 2pm
Primark Tooting - March 21 - Repair drop-in session - 2.30pm - 3.30pm
Primark Westfield - March 22 - Sew & Create - 10.30am - 12pm
Primark Westfield - March 22 - Upcycle & Relove - 1pm - 2.30pm
Primark Romford - March 23 - Hand-sewing techniques - 10am - 11am
Primark Romford - March 23 - Buttons workshop - 11.30am - 12.30am
Primark Romford - March 23 - Zips Workshop - 1pm - 2pm
Primark Romford - March 23 - Repair drop-in session - 2.30pm - 3.30pm
Primark Sutton - March 26 - Repair drop in session - 10.30am - 12pm
Primark Sutton - March 26 - Sew & Create workshop - 1pm - 2.30pm