With the release of Rye Lane, the London romantic-comedy of the year, Peckham may be about to see a wave of new visitors this year.
Home to Del Boy, rapper Giggs and Top Boy star Ashley Walters, the southeast London neighbourhood is bursting to the seams with culture.
Whether it's taking a wander through the array of colourful stalls on Rye Lane or checking out one of the area's many rooftop bars, there is plenty to see and do in one of London's edgiest neighbourhoods.
We've chosen five of Peckham's best hangout spots for a fun day out.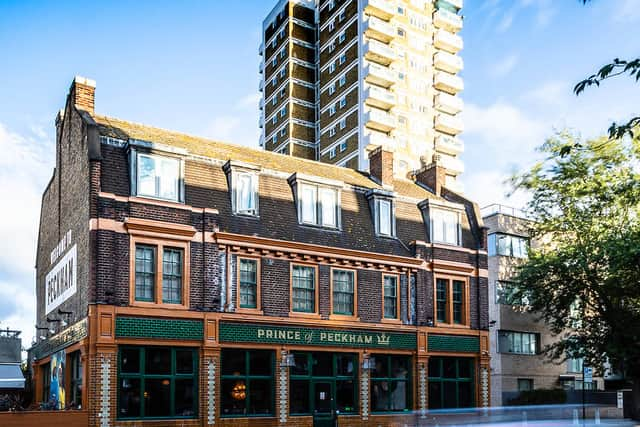 Prince of Peckham
A trip to Peckham isn't complete without a visit to the Prince of Peckham. This local pub opened its doors in 2017 and it has since become one of southeast London's most popular bars.
The kitchen plays host to Street Feast regulars White Men Can't Jerk who whip up some of the tastiest jerk chicken this side of Jamaica, and DJs spin '90s hip hop and R&B classics into the early hours on the weekends.
Copeland Gallery
Unit 9, Copeland Park, 133 Copeland Rd, SE15 3SN
Copeland Gallery, behind Bussey Building, has a great programme of events and exhibitions, from shows like Peckham 24 photography festival to music events.
Established in 2013, the gallery has been a key contribution to the rise of Peckham's art scene, housing hundreds of solo shows, group exhibitions and private views.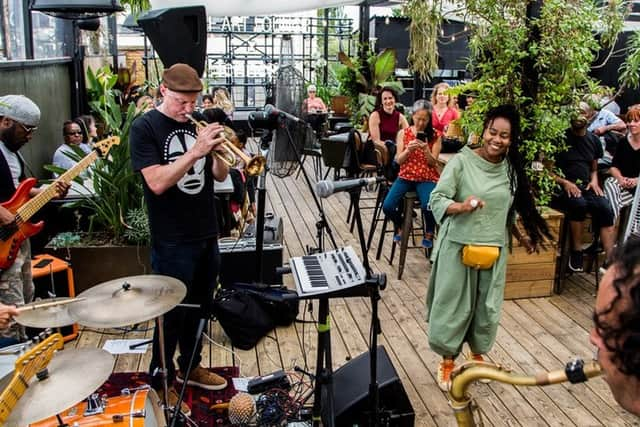 The CLF Art Lounge & Roof Garden
One of Peckham's hidden treasures, the CLF Art Lounge is unassumingly stashed away behind an unmarked black door.
Spread across two floors, the first floor serves as a speakeasy style lounge that hosts live performances including comedy and cabaret while the top floor is a leafy rooftop bar.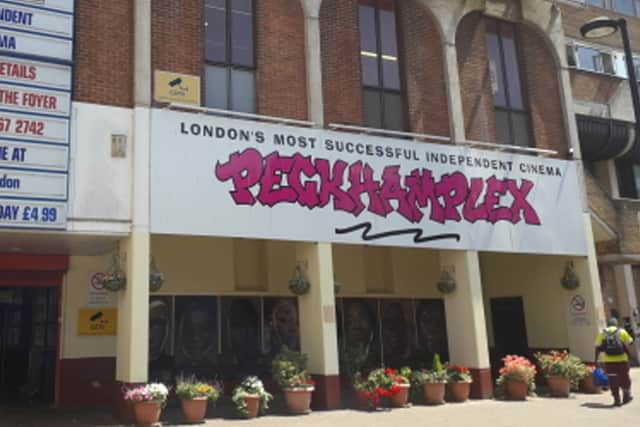 Peckhamplex
A beloved Peckham institution, this community-run cinema offers some of the cheapest seats you can find to watch a film in the whole of London.
For just under £5 you can enjoy all of the latest Hollywood blockbusters and independent films.
The perfect spot to watch the newly released Rye Lane.
Rye Lane Market
In Victorian times Peckham's Rye Lane was the Oxford Street of south London. Today the area which mostly consists of market stalls is also known as "Little Lagos".
Rye Lane is a mixture of high street and locally owned retailers – Halal butchers, Ghanaian grocers, Nollywood barbers, Nigerian fashion houses, African hair product stores and Asian nail salons.
There are also craft beer spots and places to brunch further down towards the Rye end.