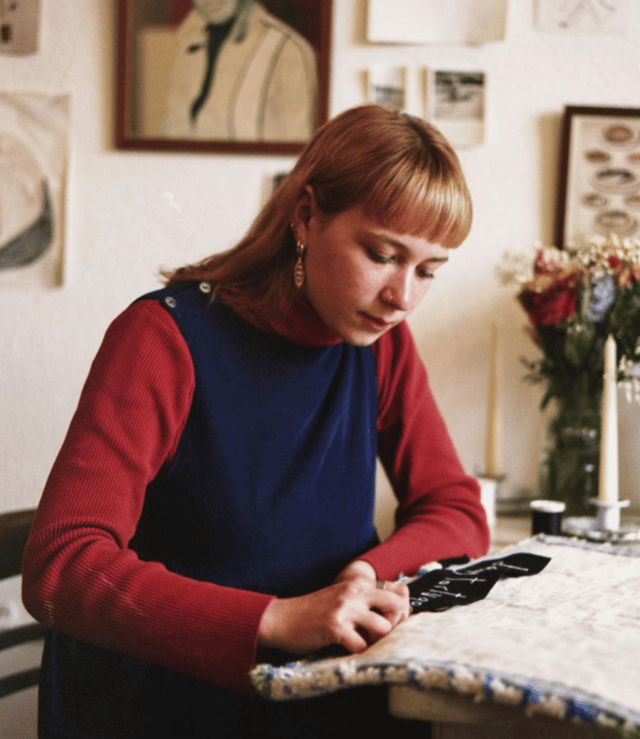 Artist Daisy Tortuga uses the traditional technique of hand tufting to create witty rugs and wall hangings that comment on the chaos of contemporary life.
Although she studied illustration at Kingston School of Art, she has always been fascinated by old fashioned crafts such as candle making, beading, embroidery and sewing.
Yet other works are fiercely contemporary, including a rug-covered fridge emblazoned with the slogan 'I love to sh*t where I eat'.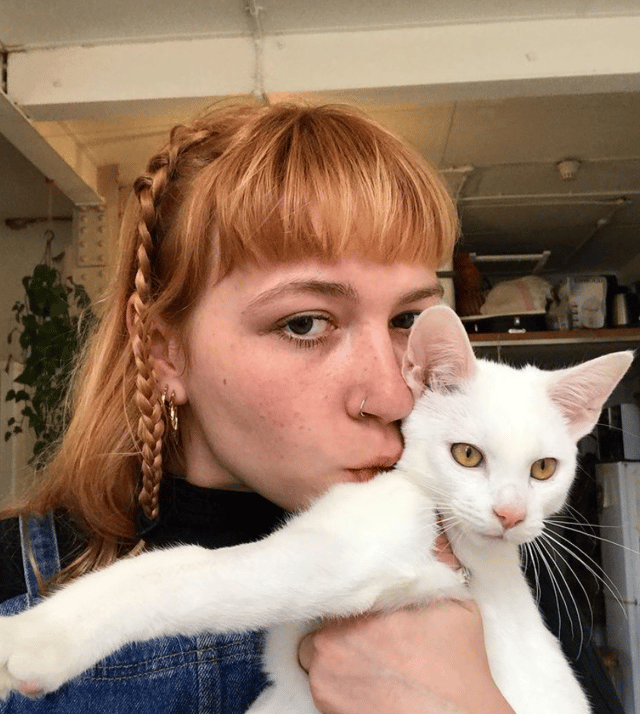 Tortuga describes her own work as "nostalgic, cathartic, craft, intuitive, domestic".
"I make rugs because it combines image-making with textiles in a really dynamic way. I get to use my hands to create something tangible which also has a composition and story," she says.
"Being surrounded by other artists gave me the confidence to take my practice seriously, and make it my full time job.
"The village-like feel to the place is something I really love; where else in London do you bump into friend's at every turn?"
For the latest in our Live Like A Local series, Tortuga gives us a tour of Hackney Wick - picking out her favourite bars, cafes and restaurants.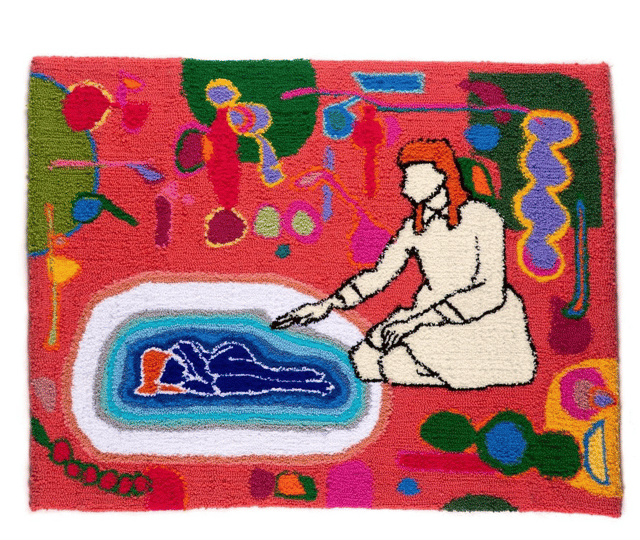 Daisy Tortuga's top spots in Hackney Wick
Doh Bakery 66 White Post Lane, London E9 5EN
A brilliant local bakery that I buy my coffee at almost every day.
The food is wonderful and my best friend is often working front of house… what's not to love?
Howling Hops Unit 9A Queen's Yard, White Post Lane, London E9 5EN
This is my favourite place for a pint in The Wick. It's a few steps from my door and is normally nice and quiet on weeknights.
Natura 30 Felstead Street, London E9 5LG
A family-run Italian restaurant, in my opinion the best place to eat locally.
The little hill by the children's playground on the banks of the River Lea
This spot has the longest sunlight on a summer's day and is therefore my favourite place to have a beer with friends or a quiet cry.
Premier Convenience Store Oslo House, London E9 5LZ
This huge off licence is a personal shopping favourite of mine.
Not only does it seem to stock absolutely everything, locals call it 'the girls' shop' because the ladies who work there are just so lovely.
In our new Live Like a Local series, we ask Londoners to show us around an area they know particularly well, lifting the lid on hidden gems and neighbourhood stalwarts. So your home city actually feels like home, no matter which postcode you're exploring. Tell us your favourite places in your neighbourhood at [email protected]