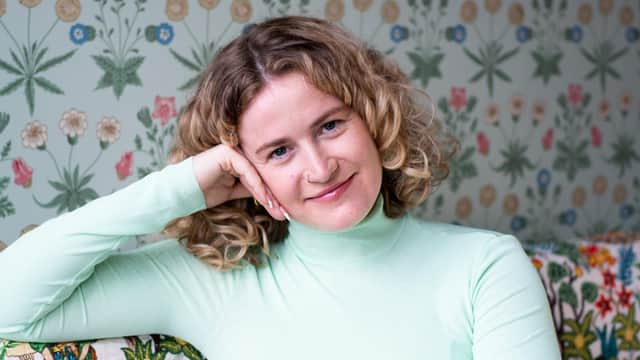 Given that she grew up in and around Westminster literally surrounded by world leaders, it is perhaps unsurprising that 27-year-old Grace Gampbell has always been a person with plenty to say.
These included her father, infamous spin doctor Alistair Campbell, his ex-boss Tony Blair and from time to time Vladimir Putin - whom she remembers as "seriously tiny".
"Comedy is the thing I've always been best at," she tells LondonWorld.
"It's so fun and very freeing. In politics, you're held to an insane standard but in comedy you aren't.
"I'm not here to preach or stand on some moral high ground – I just want to make people laugh and feel less alone."
Of course, having grown up literally battling Tony Blair for her father's attention, it is little surprise that her material always at least refers to politics.
"I'm really used to people saying I've only got somewhere because of my dad," she says.
"I did my first Edinburgh just before the pandemic and my show was called Grace Campbell: Why I'm Never Going Into Politics.
"I knew what people would think but I was just like, I don't care. That's my story, that's my life experience."
However, her more recent material focuses on love, relationships and sex.
"I got so angry in the first lockdown," Campbell says.
"After that Dominic Cummings thing [the breaking lockdown incident], I couldn't even be bothered to try and take the piss out of this Conservative government.
"Like they're literally laughing at us. It's sinister. I can't bear to give them any more air time."
"Of course to some degree, being a female comic is inherently political," she continues.
"If you go right back to comedians such as Mae West and more recently Joan Rivers, they always use the stage as a place to say the things that women aren't meant to talk about in public."
It's safe to say that no topic is taboo for Campbell, whose confidence shines through over Zoom as she combs her hair with talon-like nails and frowns a little in concentration.
Campbell's career started in 2018 with Riot Girls, a Channel 4 show that used pranks to address gender issues such as periods, pubic hair and the pay gap.
However, nothing prepared her for the nerves of her first experience with stand up.
"My first gig was at the Paradise in Kensal Green," she remembers.
"The only people in the audience were my two best friends, Anna and Tyler, and the other performers.
"None of them laughed because they were all so nervous for their own sets."
When asked how often she bombs now, she's characteristically direct.
"Actually I was trying out some new stuff recently for my upcoming one woman show in front of a really small audience and it was very hit and miss," Campbell says.
"But I don't take it personally, in fact it's very humbling."
When she started performing regularly in clubs, Campbell was significantly outnumbered by men.
"People love the Disgraceful Club because it's very sociable," she says.
"You always make friends there. I am lucky enough to have very supportive fans and I wanted to offer that experience to other up and coming comedians.
"In the last few years women have got incredibly frustrated," she continues.
"The comics we see on TV haven't changed much for years.
"Women want to go into environments in which they feel amazing, where their experiences are being reflected and they can actually relate to the person on stage."