Being the sons of renowned restaurateur Jon Spiteri and Rochelle Canteen co-founder, Melanie Arnold, the business runs in their blood.
The pair have recently opened their second restaurant, Caravel, in a barge moored on the banks of Regent's Canal.
Caravel, meaning 'small, light Spanish ship or sailing boat', launched in March serving simple, French and Italian influenced dishes.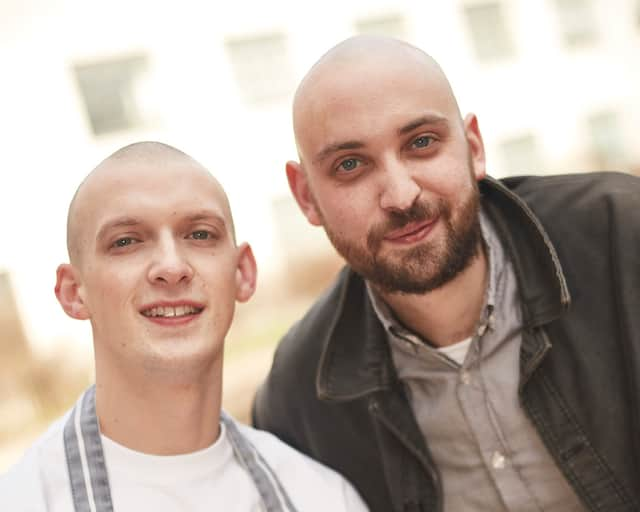 It sits right next to their first business Studio Kitchen, which opened in 2020 just before the pandemic.
The refurbished boat, which seats 40 diners, was first restored in the 1990s before the brothers took it over during lockdown.
Lorcan, 30, who is the chef, has created Caravel's menu based on his experience from his time in the kitchens at Quo Vadis, Oldroyd and Rochelle Canteen, alongside his Guinea Fowlers pop-up.
Further inspiration is taken from his upbringing and the food that he and Fin enjoyed growing up, with memories of bowls piled high with fresh pasta, and hearty braises cooked by his grandmother.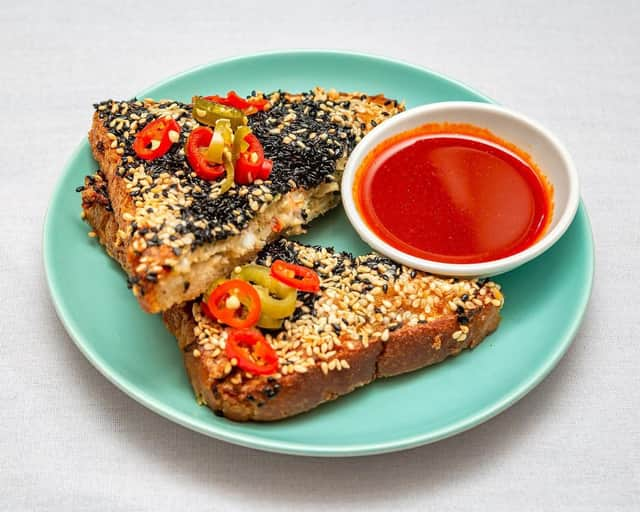 Dishes include sesame prawn toast with spiced tartare; confit duck rissoles; white crab tagliatelle; roast hake; confit potatoes with curry sauce; and crispy pork belly, green beans and anchoïde.
His brother Fin, 31, runs the restaurant floor and also created the drinks list at Caravel.
He's spent time behind the bar at 69 Colebrooke Row, Untitled and Ladies & Gents, before launching his own cocktail consultancy business.
The cocktail menu includes a blood orange margarita, a negroni made with rhubarb and a rum and coke old fashioned.
While the wine list draws from mostly independent producers.
Asked about the experience of working together as brothers, Fin said: "We've been working together for so long so it feels pretty normal.
"We worked together for our Mum for years, at Quo Vadis we worked there together for a while."
And he added: "We're trying to get our sister involved as well."
Setting up a restaurant on a boat hasn't come without its challenges.
"Getting the energy onto the boat was a challenge, we had to run a cable underneath the canal to reach here," explained Fin.
"The drawback of having a restaurant on a boat is the space, we can only have on here what we really need.
"But we've worked in small spaces before."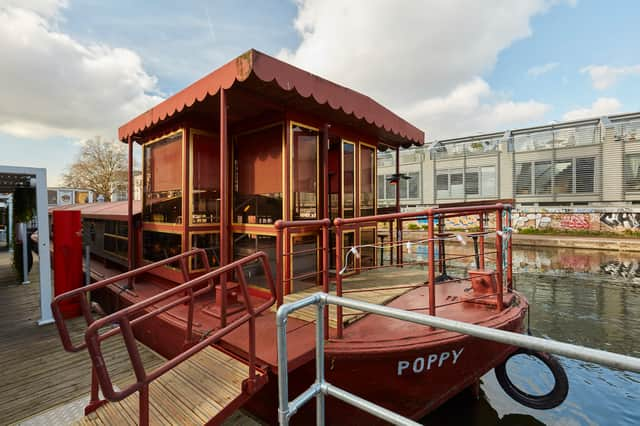 And during the current cost of living crisis, like many businesses the brothers have had to cope with the rising prices of supplies.
"Every few weeks the prices of our supplies are going up," said Lorcan.
"Our prices when we first opened were very reasonable but we've had to increase them slightly to offset supply costs."
However despite these challenges the brothers are optimistic about the future, with Caravel opening for lunch from next week.
Caravel is open for dinner from Wednesday to Saturday and from next week for lunch from Thursday to Saturday.