The Connaught Bar in Mayfair has been named the best bar on the planet for the second year in a row.
Old Street's Tayēr + Elementary finished in second place, but other than those two establishments London only had one other bar in the top 50.
Judged by more than 500 industry experts, the awards celebrate the finest drinking destinations across the globe.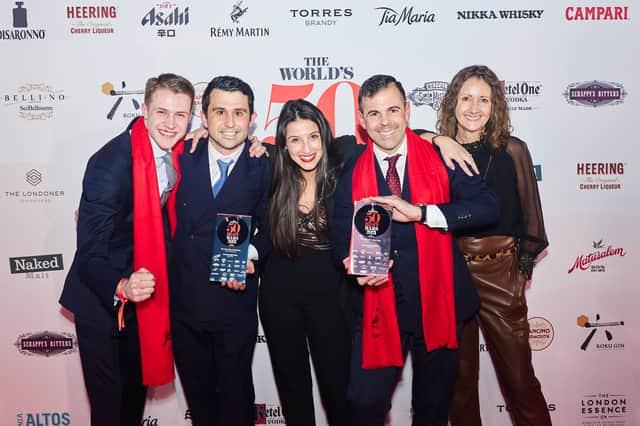 Mark Sansom, content editor for the World's 50 Best Bars, paid tribute to the Connaught for finishing top of the pile once again.
He said: "Connaught Bar, we salute you – to be named The World's Best Bar for two consecutive years is a feat that previously only two bars have achieved in the awards' 13-year history.
"It's a testament to Ago Perrone and his team's continued pursuit of excellence, which is encapsulated in the way they have developed and modernised the Martini cocktail.
"We also want to send all the venues on the 2021 list of The World's 50 Best Bars huge congratulations.
"It's been another incredibly tough year for hospitality and the industry's resilience and togetherness through these challenges is humbling.
"We hope that the positive stories around the bars' success in the awards will help to drive vital business in the weeks and months to come."
The event named the top 100 bars in the world, and overall London had seven entries.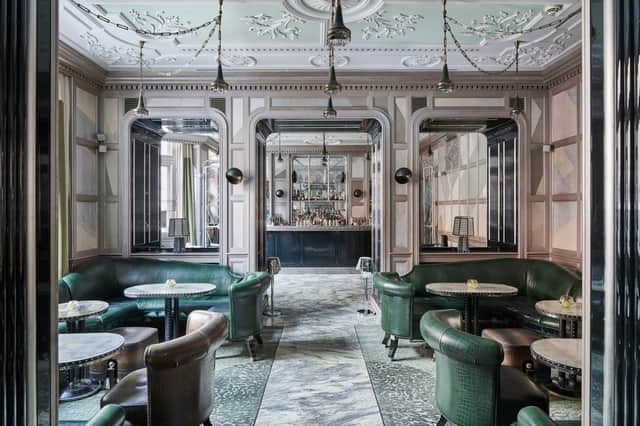 1. Connaught Bar
The Connaught Hotel, Carlos Place, London W1K 2AL
Under the masterful leadership of Agostino Perrone, the venue's director of mixology, Connaught Bar stays true to its principles of presenting artful, modern drinks with graceful service in an elegant setting.
Designed by the late David Collins, the Cubist-inspired bar is known for its unique Martini trolley, where bartenders give a personalised drinks experience to guests.
Perrone has developed a strong and dedicated leadership team including head mixologist Giorgio Bargiani and bar manager Maura Milia, who embody hospitality and drinks craft, as well as providing inspiration to a talented ensemble of junior bartenders who aspire to follow in their footsteps.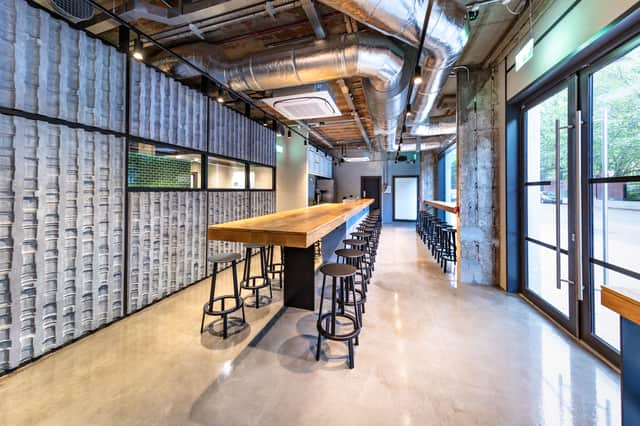 2. Tayēr + Elementary
152 Old Street, London EC1V 9BW
Alex Kratena and Monica Berg launched Tayēr + Elementary in spring 2019.
Despite only opening the year before, it finished in fifth place at the 2020 World's 50 Best Bars, while Monica was also named as the most influential bar person in the world.
It's not only high-end cocktails that you can enjoy at Tayēr + Elementary, with its food menu also scooping an award.
And during the pandemic, the pair created a range of ready to drink cocktails to help the bar survive, which have gone on to be listed as some of the best bottled cocktails by publications including GQ and Financial Times.
31. Kwānt
25 Heddon St, London W1B 4BH
Kwānt in Mayfair was named the 31st best bar in the world, despite it sadly remaining closed throughout the pandemic.
When open, punters are transported back in time and far away from London.
The awards said: "It's hard to put your finger on just when and where – there are brushstrokes of the 1940s classic Casablanca, but in the herringbone-patterned carpet, palms, rattan chairs and bamboo-styled ceilings are shades of tiki too.
"The immaculate service by white-jacketed bartenders brings it all together: this is a five-star tropical bar."
55. Lyaness
Sea Containers London, 20 Upper Ground, South Bank, London SE1 9PD
Lyaness, the South Bank hotel bar metres from the Thames run by Ryan Chetiyawardana, was ranked number 29 last year.
The World's 50 Best Bars 2021 said: "A light blue interior and green marble bar, things can be as simple or complex as you want them to be.
"The drinks are predicated on protagonist ingredients: purple pineapple, ultra raspberry, infinite banana, peach emoji, may sound straightforward, but a whole lot of R&D has gone into extracting the weird from the otherwise ordinary.
"Then there is vegan honey (an in-house reverse process in lieu of the bees), tea-mooth where tea meets vermouth, while golden levain is an exploration of yeast, using a sour dough starter."
57. Swift
12 Old Compton Street, Soho, London W1D 4TQ
Swift, which serves elegant crafted drinks in a former laboratory, has been named in the top 50 bars in the world.
"Part of the charm is its two distinct experiences," the awards said.
"At ground floor is the bright and clean early modernist interior – the perfect place for apertivos and light and bright cocktails.
"There's a new menu, but if you haven't had the pleasure, the Sgroppino, with lemon sorbet, prosecco and gin, is your first drink.
"Downstairs the colours deepen and the mood is relaxed. It's here, in the leather booths, you'll explore the whisky menu – or one of the rich, dark sipping cocktails.
"It is also home to Swift's Irish Coffee – the best around."
73. Satan's Whiskers
343 Cambridge Heath Road, Bethnal Green E2 9RA
Satan's Whiskers is a neighbourhood cocktail bar that serves Bethnal Green, which opened in late 2013.
This is the first time the bar has been named on the prestigious list.
Satan's Whiskers says: "We focus on delivering exceptional classic cocktails, using a line up of spirits and ingredients that we are truly proud of, all to our now infamous hip-hop soundtrack."
77. A Bar with Shapes for a Name
232 Kingsland Rd, Whitmore Estate, Haggerston, E2 8AX
This bar has three Bauhaus-influenced shapes for its name - a yellow triangle, red square, and blue circle.
This is its first entry in the top 100 list, and another east London bar which is making a name for itself.
80. Side Hustle
28 Bow Street Old Police Station Entrance, Covent Garden WC2E 7AW
Side Hustle, the bar inside the NoMad London hotel which opened this year, is designed as a classic British pub.
However this isn't an ordinary boozer.
It is set in a Grade II-listed former magistrates' court, where Oscar Wilde and Emmeline Pankhurst stood trial.
So enjoy a cocktail and some food in comfy booths amongst stunning wooden decor by the marble-topped bar.