London's largest craft beer festival returns this May - but it will be the final chance to catch it at its usual venue.
Brew//LDN will feature more than 100 beers, as well as live DJs and street food.
The festival is back for its fourth year and takes place on May 5 and 6.
The venue, Printworks in Rotherhithe, will close down this year and Brew//LDN plans to find a new home in 2024.
Brew//LDN
A Brew//LDN spokesperson said: "The event is the perfect opportunity to discover new and exciting tastes, with something to suit everyone.
"From traditional IPAs and ales to fruity and crisp lagers, the festival offers a diverse range of products from over 100 craft breweries and independent cider, wine and spirits brands, if beer is not your thing.
"But it's not just about the booze.
"Brew//LDN offers a premium selection of street food to satisfy your hunger, including vegetarian, vegan and gluten-free options."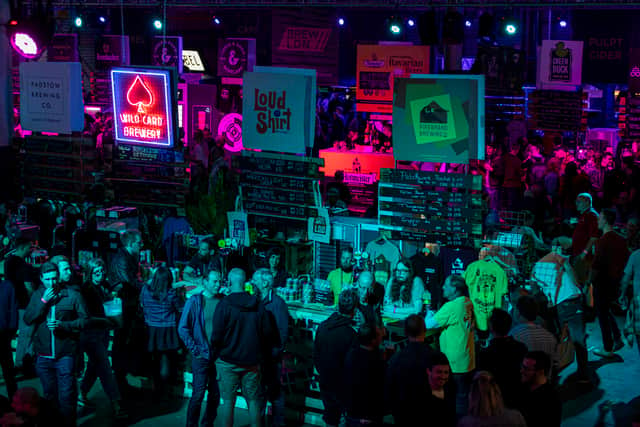 Street food
Street food brands will include Meat & Bun by Gaucho, Curry On Naan Stop, The Duck Shed, Freeweelin' Pizza, From the Ashes BBQ, Chick N Sours, Oh My Dog! and E8 Fish.
Music
Brew//LDN will feature a line-up of live DJs, with Colleen 'Cosmo' Murphy and Norman Jay MBE already announced as the headliners for Friday and Saturday, respectively.
How to buy tickets for Brew//LDN
Tickets are £29.96, with a discount for groups.