A team of scientists behind the discovery of the breast cancer gene has been celebrated through the installation of two commemorative plaques.
In December 1995, the team based at the Institute of Cancer Research in London, identified the second breast cancer susceptibility gene, better known as BRCA2.
This discovery transformed the field of cancer research, leading to genetic testing in breast, ovarian and prostate cancer and then PARP inhibitors for all three, and has had an impact on many people's lives.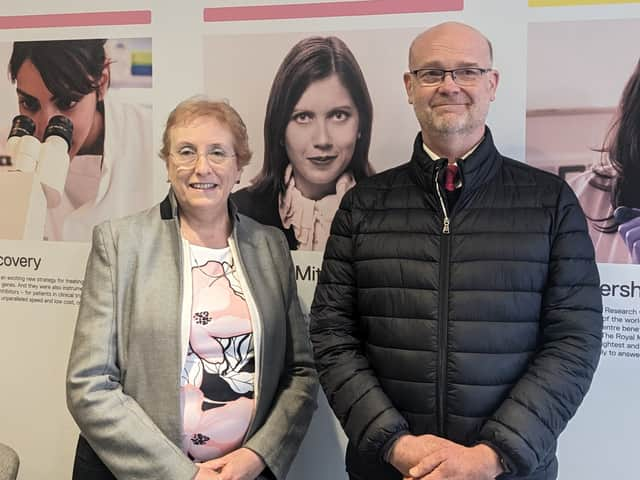 Professor Ros Eeles, who was part of the team that discovered BRCA2, said she remembers the discovery very well.
"I remember travelling to Iceland and groups were working very hard together to try and identify where this gene was in families," Professor Eeles told LondonWorld at the institute's site in Chelsea.
"BRCA1 had been discovered but we knew that some families had male breast cancer within them that were not due to the BRCA1 gene.
"I was involved on the clinical side in this work and the discovery actually enabled families to have genetic testing which is something that now I do day in and day out in the clinic in cancer genetics.
"What this has enabled us to do is to actually identify people who are at increased risk for women of breast cancer and ovarian cancer.
"Men are also at increased risk of prostate cancer if they have an alteration in this gene.
"This has enabled us to do targeted screening.
"This discovery has certainly saved thousands if not millions of lives."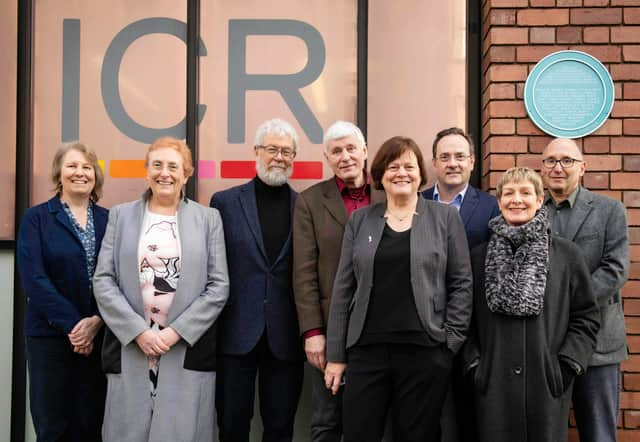 The plaques, installed by global life science company, abcam, have been placed at The Institute of Cancer Research, London, on the two sites of discovery, in Chelsea and Sutton, to pay homage to the incredible team involved in making this huge scientific breakthrough.
Professor Sir Mike Stratton, who is director of the Wellcome Sanger Institute and was lead researcher in the BRCA2 discovery team, said: "The discovery would not have been possible without the extraordinary commitment and endless support of the families with high rates of breast cancer who participated in the project.
"Back in 1995, we sequenced the DNA of people with and without cancer from many such families and so identified the mutations which led us to discover BRCA2.
"As our team is today honoured with this fantastic plaque, we must honour and acknowledge the families with breast cancer who played such a critical role in scientific history."
According to the NHS, breast cancer is the most common type of cancer in the UK.
Most women diagnosed with breast cancer are over the age of 50, but younger women can also get breast cancer.
About one in eight women are diagnosed with breast cancer during their lifetime. There's a good chance of recovery if it's detected at an early stage.
For this reason, it is vital that women check their breasts regularly for any changes and always have any changes examined by a GP.
In rare cases, men can also be diagnosed with breast cancer.