More than 100,000 National Education Union (NEU) members walked out on Wednesday February 1, along with university staff, civil servants, train and bus drivers.
Nicknamed "Walkout Wednesday", this is the biggest day of industrial action the country has seen in a decade.
A group of teachers gathered outside Tooting Broadway station this morning, with many passers-by showing solidarity.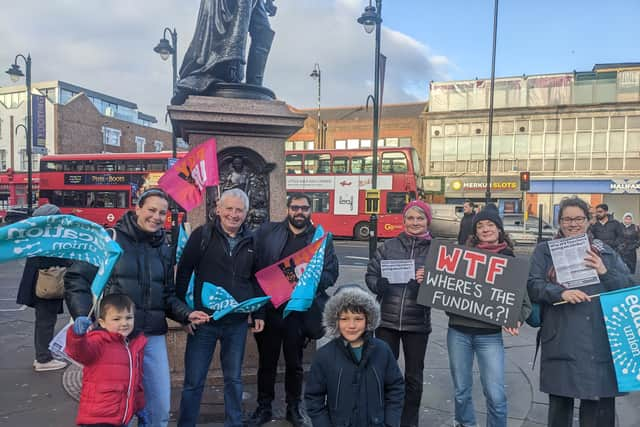 Siobhan Hitch, a Year 6 teacher at Penwortham primary school in Streatham, said she's striking over pay and the chronic funding shortages.
"I'm striking today for several reasons. Firstly, teachers salaries have been cut essentially over the last few years but it's not just that, it's funding for schools," she told LondonWorld.
"There's a chronic shortage of funding. Teachers' pay rises had to come out of existing budgets, they weren't given any extra money for those pay rises.
"There are still shortages for basic resources, for support staff to support children with special needs."
The union says real-term pay cuts are leading to a "recruitment and retention crisis".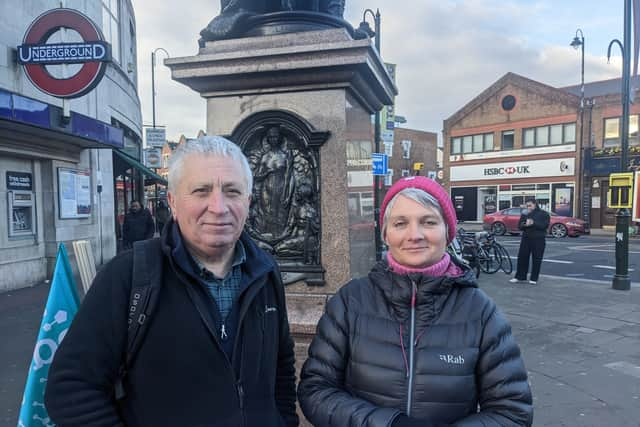 Brian Cairns, an NEU officer for Wandsworth, said teacher retention is a huge issue in the area.
"What we're incredibly worried about is the turnover of staff in schools. We call it 'churn'," he said.
"It's as much as 40% in a year in some of our schools.
"People cannot afford to live in Wandsworth, they can't afford to teach in Wandsworth so they move out.
"Our children are subject to that churn. It's bound to have an effect on the stability.
"School is for some children the most stable part of their lives.
"SEND funding for special education needs is also being terribly affected, We know those children are not getting the attention they need and the courses they need in school."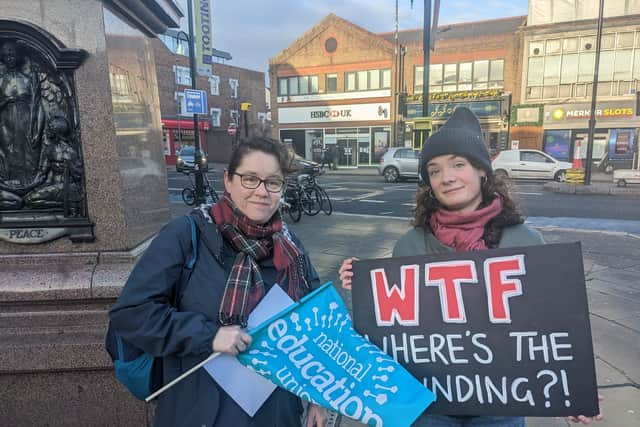 Lucy Scott, a Year 3 teacher at Penwortham primary school, said "A lot of teachers are leaving the education system within three to five years of teaching.
"They can't afford to live in London, they can't afford to live. We need a pay rise.
"It's really important for our children's future. They deserve the education."
Dr Mary Bousted and Kevin Courtney, joint general secretaries of the NEU said: "Teachers are leaving in droves, a third gone within five years of qualifying.
"This is a scandalous waste of talent and taxpayers' money, yet the government seems unbothered about the conditions they are allowing schools and colleges to slide into.
"We regret having to take strike action, and are willing to enter into negotiations at any time, any place, but this situation cannot go on."
Education Secretary Gillian Keegan said: "One school closure is too many, and it remains deeply disappointing that the NEU proceeded with this disruptive action – but many teachers, head teachers and support staff have shown that children's education and wellbeing must always come first.
"Conversations with unions are ongoing and I will be continuing discussions around pay, workload, recruitment and retention, and more."