London will be getting a brand new Marks & Spencer store this year as the retailer has announced plans to open 20 new stores across the country. The new store will be located at Croydon's Purley Way retail park, but an opening date has not yet been announced.
M&S chiefs have said that they will be investing almost half a million pounds to improve new and existing Marks and Spencer stores over the next year. There will also be a huge recruitment drive as the new stores will offer 3,400 new jobs across the country.
M&S's Chief Executive Stuart Machin said: "Stores are a core part of M&S's omnichannel future and serve as a competitive advantage for how customers want to shop today.
"Our store rotation programme is about making sure we have the right stores, in the right place, with the right space and we're aiming to rotate from the 247 stores we have today to 180 higher quality, higher productivity full-line stores that sell our full clothing, home and food offer whilst also opening over 100 bigger, better food sites.
"Our investment in stores not only delivers a better experience for customers and colleagues, but it also boosts local communities with new job creation and will help us deliver a more sustainable estate in every sense."
M&S hopes to create a "seamless" fit for the future experience for its loyal customers. Each M&S store has been designed with local families in mind, with shoppers able to browse the wider aisles and a clear line of sight.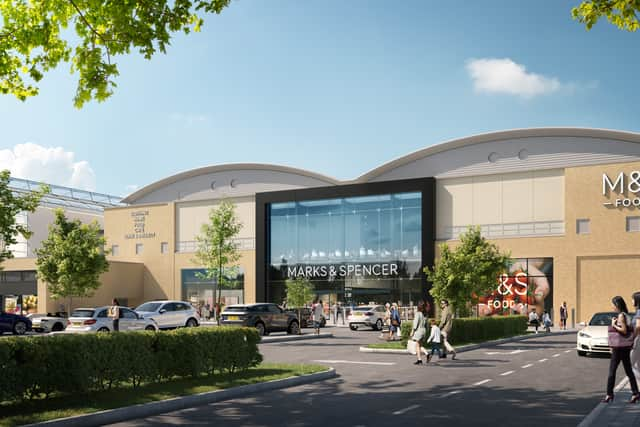 In addition to its store investment, M&S also plans to extend its successful franchise model to expand its partnerships with BP, Moto, SSP and Costa. The announcement of the new stores comes after Marks & Spencer hailed strong Christmas trading, posting record food sales and its highest clothing and home market share for seven years.
Marks and Spencer has not released the locations for all the new stores, but here's what we know so far:
New M&S stores - confirmed locations
Purley Way (expected Summer 2023)
Leeds White Rose (expected Summer 2023)
Liverpool (expected Summer 2023)
Birmingham Bullring (Autumn 2023)
Lakeside Thurrock (Winter 2023)
Trafford Centre (Winter 2023)
New M&S food halls
Stockport (expected Summer 2023)
Barnsley (expected Autumn 2023)
Largs (expected Winter 2023)